Washington, DC, December 8, 2016 — The Washington Oxi Day Foundation mourns the loss of 2015 Greatest Generation Award recipient, Astronaut, Senator and American hero John Glenn.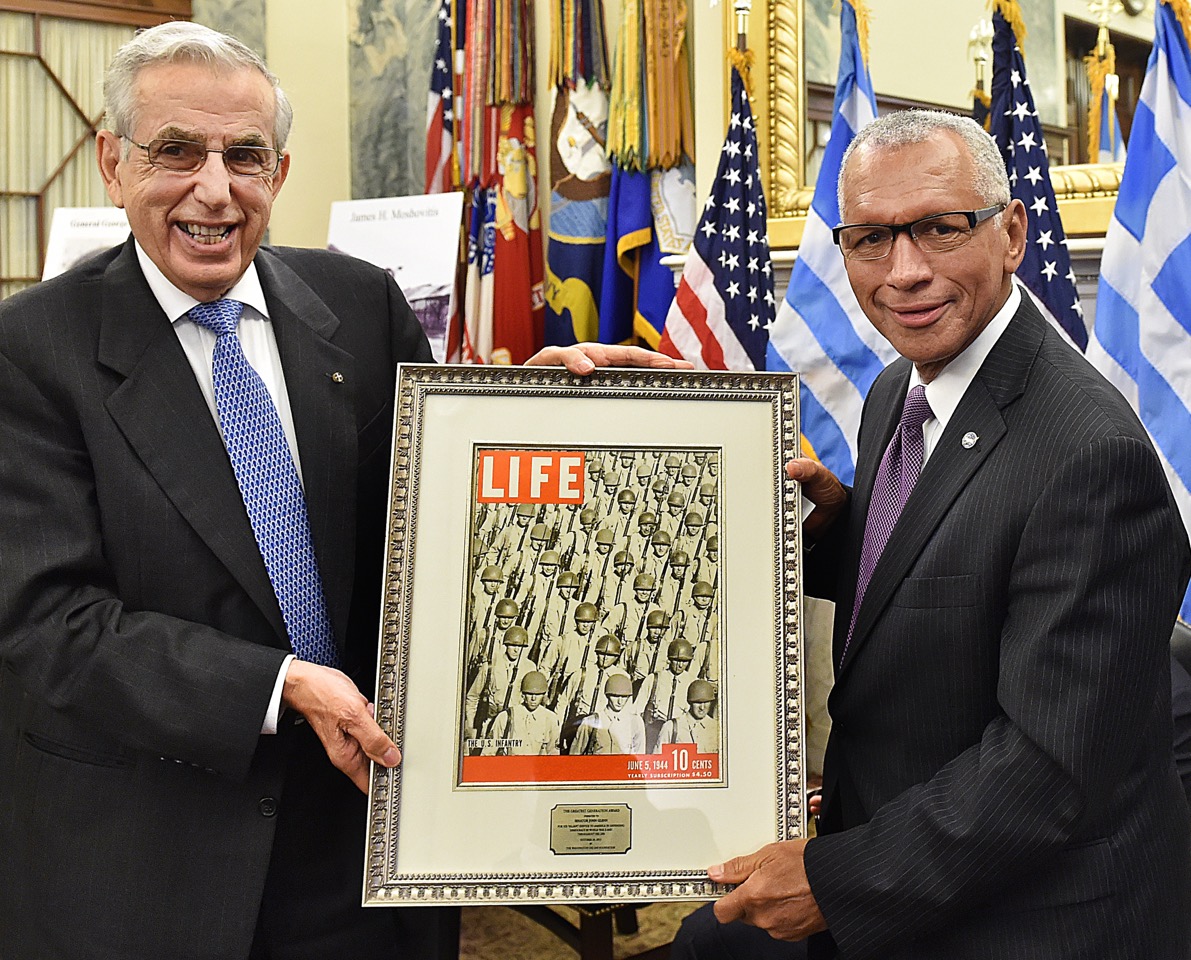 Bill Hunter and NASA Administrator Charles Bolden
In 2015, Senator Glenn was awarded the Foundation's Greatest Generation Award, presented each year to a distinguished American World War II veteran.Charles Bolden, the head of the National Aeronautics and Space Administration (NASA), accepted the award on behalf of Glenn. The Senator, who was unable to travel to Washington, was introduced by his long-time personal friend Bill Hunter.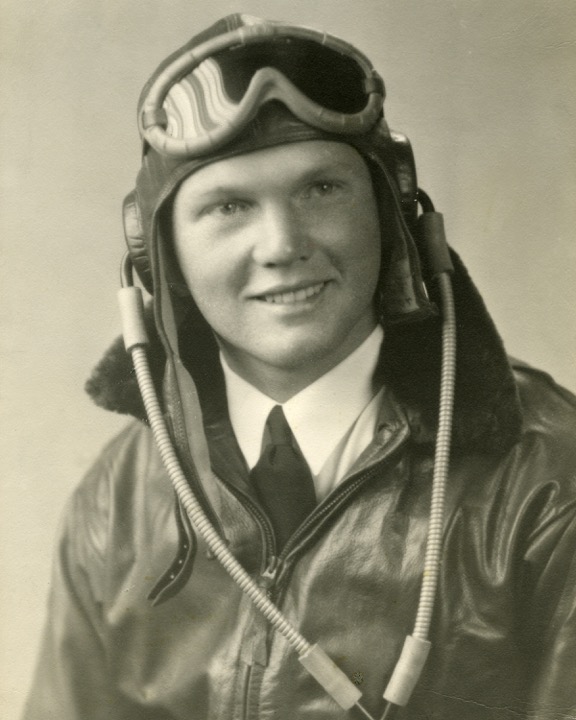 John Glenn serving in WWII
In a letter to the Foundation, Glenn noted: "It behooves us all to remember the war that stopped Adolf Hitler's nearly successful attempt at world domination and the extermination of millions of people. It is helpful that we remind the world of the great sacrifices the Greek people made, as they said "No," or "Oxi," to surrender."
In March 1942, John Glenn enlisted in the US Navy as an aviation cadet. Transferring to the US Marine Corps during his flight training, Glenn served in Marine squadron VMO-155 after graduating from flight school in March 1943. Assigned to the Marshall Islands in the South Pacific, he flew 59 combat missions and sustained damage to his F4U Corsair by anti-aircraft fire on five occasions