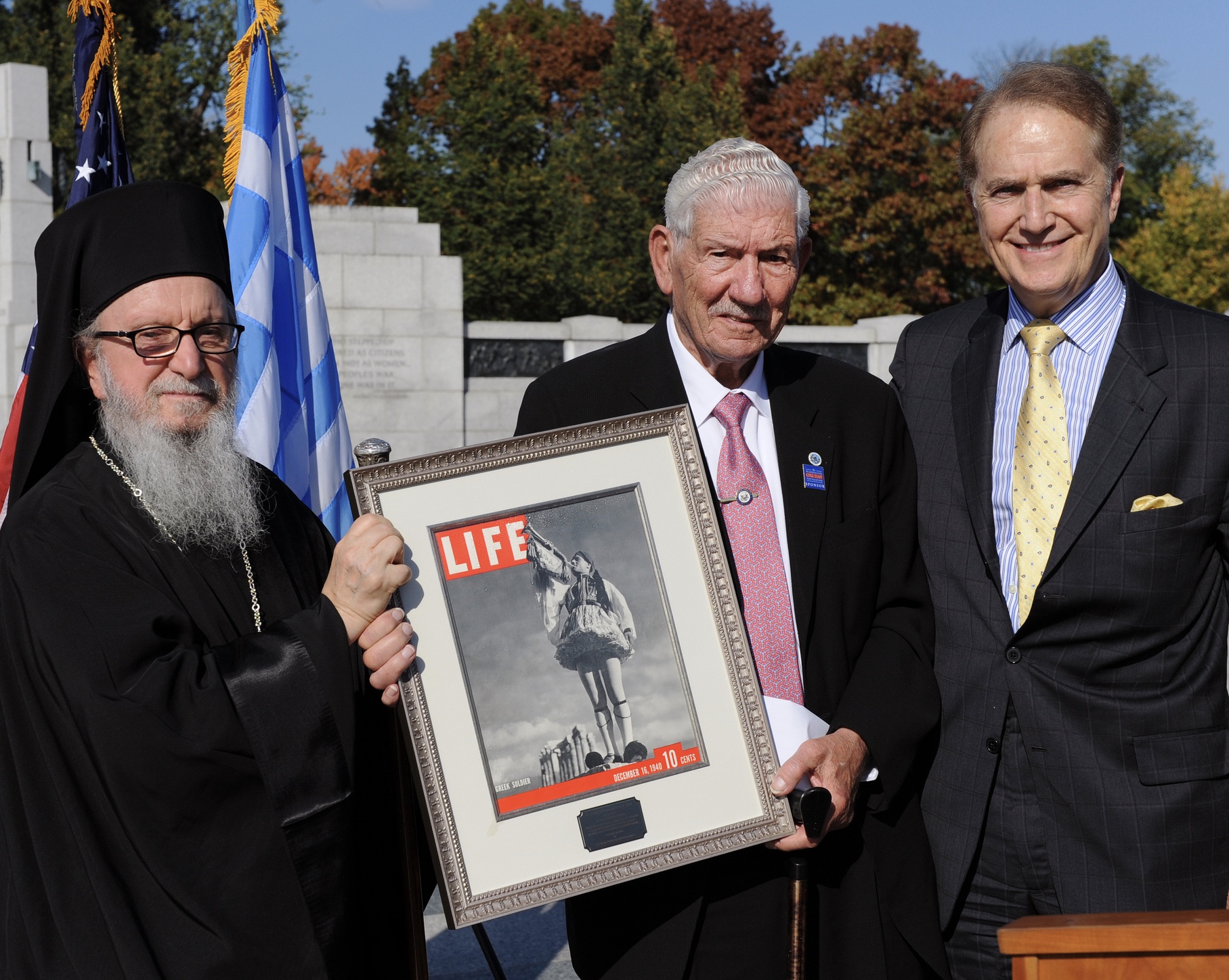 Washington, DC, January 26, 2018 – The Washington Oxi Day Foundation is saddened by the passing this week of WWII Hero Antonios Markos Kounalakis. On October 24, 2012, Kounalakis was awarded with the Washington Oxi Day Foundation's Greatest Generation Award at a ceremony at the National World War II Memorial in Washington, DC.
To see a video of his acceptance remarks click here.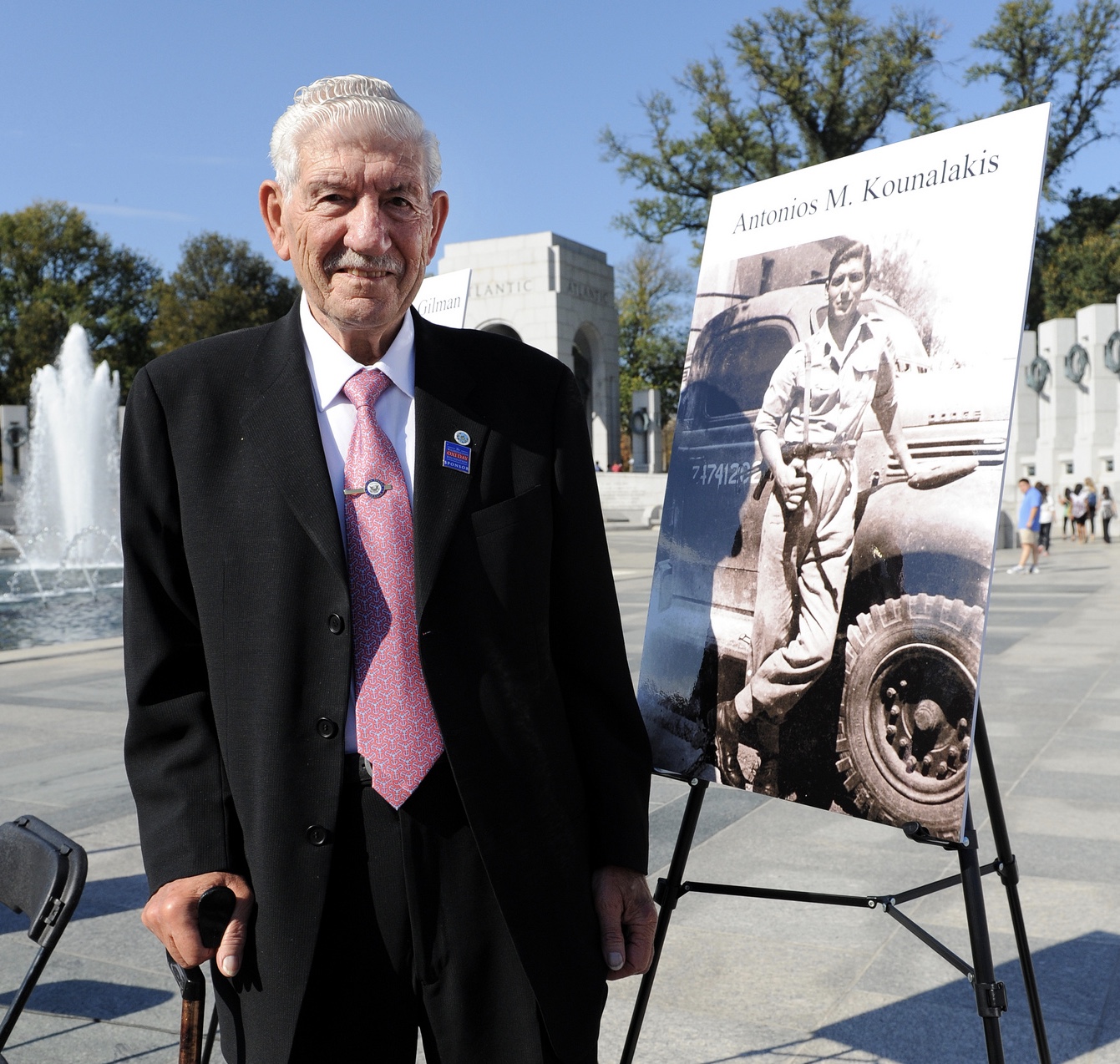 Kounalakis served as a member of the Cretan Resistance Freedom Fighters under the direction of both Cretan and British generals from 1941 to 1945 along with his three brothers. The first meeting for the formation of the National Resistance of Greece took place in June 1941 at their home in Vrises, Apokoronou, Crete. Antonios served in the resistance throughout the war, delivering key intelligence throughout Crete and abroad to allies in Egypt.
In 1941, he fought Nazis in the Battle of Crete and continued the battle as an underground guerilla against their occupation army. At great personal peril, he widely distributed anti-Nazi propaganda leaflets and later fought with British commando Patrick Leigh Fermor.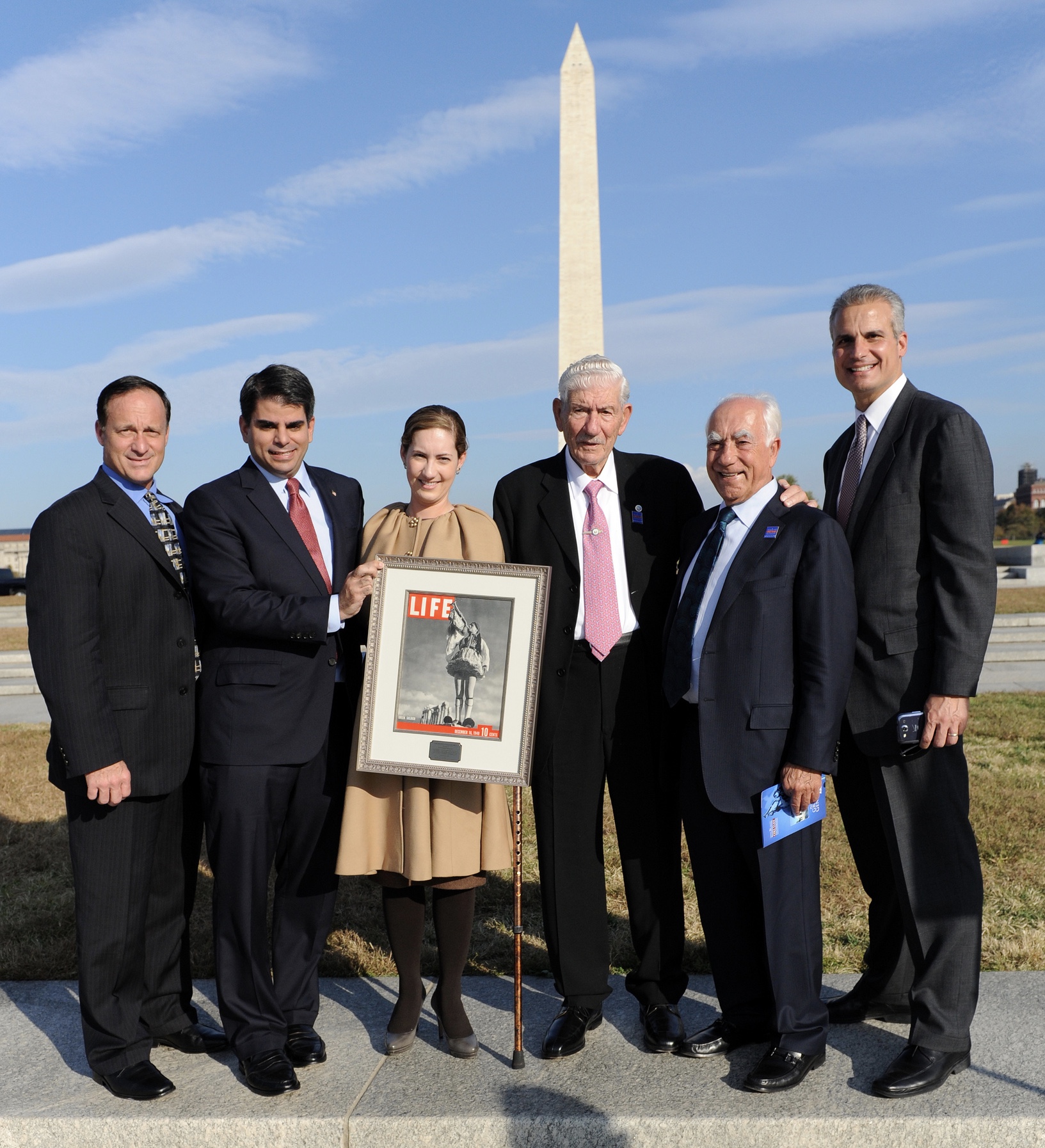 Kounalakis showed moral courage in many ways, but one incident stands out: While transporting a Nazi officer prisoner of war, Greek guerillas intercepted them to kill the German. He shielded the POW, saying "If you want him, you have to shoot me first." His mission, honor, and moral stand were paramount.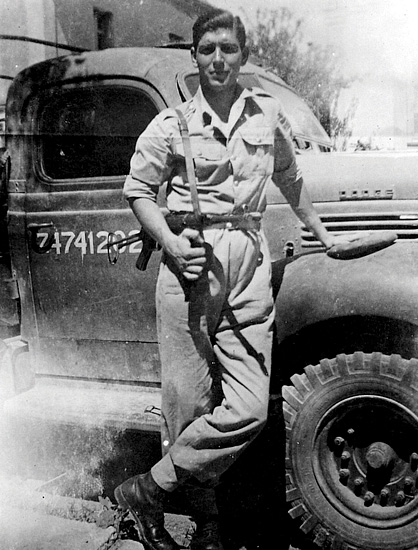 World War II forged a deep friendship with fellow soldier Constantine Mitsotakis, who became Greece's prime minister in 1990. His son and daughter-in-law, Markos and Eleni Kounalakis, named a Stanford University academic chair in Hellenism and American Democracy in honor of Mitostakis in 2005.
As his obituary states, "Antoni was a fearless and honorable man. The first of four brothers, not only could he shoulder his family's war burden, he could lift other men's spirits. He brought his strength, clarity and love to his adopted United States and leaves this world a proud American patriot."